Phone: 318-792-5757

E-mail  kaydurdenusa@aim.com 

or write Kay Durden 

P.O. Box 18664

      Memphis, TN, 38181   

Today is December 8, 2017, Happy holidays and thank you for your continued support. My websites (1)Kay's Art of Millinery,(2) Hats of Distinction, (3) Buckram Hat Frames and (4) FOSSHAPE hat frames have all been combined into one website www.kaysartofmillinery.com. You are invited to visit the new site, save it to your favorites, like it, and pass this information on to others. The old websites including Kays Art of Millinery Calif Style www.kaysartofmillinerycalifstyle.com will be phasing out. My hope is customers find the new one-stop shopping website more convenient, less time consuming and more sales will be generated.  Also please keep checking the new website www.kaysartofmillinery.com for new products, designs, and materials that will soon be added.
All remaining hats on my Hats of Distinction website are are being discounted 50% to make room for new designs and encourage visitors to the new site. This offer is effective December 8, 2017 through January 31, 2018 and DOES NOT include unfinished hat frames or new soft hats.  Some hats are already available at Mustard Seed Studio Pop Up Shop, 1679 Jackson Ave, Memphis TN, 38106, December 8-10, and 15-17, 2017. However all the products on the website are not there so if you are interested in a particular hat email me; kaydurdenusa@aim.com or call 318 792-5757. If ordering online you will be sent a purchase order for the discounted price plus shipping. Those in the surrounding areas may also meet me during pop up hours 11:00AM-7:00PM to complete your purchase. Shipping charges will be added to all orders, in addition sales tax for Tennessee residents are also required. 
 During the pop up I will be offering a limited number of mini hat making workshops creating fascinators and the $25.00 fee includes hat bases and some embellishments. Hand sewing is required to complete the projects. Lastly other Midsouth Creative Artist will be onsite offering items for sale along with other workshops and we look forward to seeing or speaking to you soon. Once again Happy Holidays.

Kay Durden  

Welcome to the about page of my buckram and fosshape hats page, I am proud to be first to create a line of hand blocked hat frames using FOSSHAPE material; a registered trademark material created by Brian Jeffrey of FOSSHAPE.COM. 
All the FOSSHAPE (R) hat frames on this site  are white but may be colored using cold dyes, warm water dyes, and pastels. Acrylics and latex paints may also be used and will not cause the hat frames to revert to original softened state before being blocked.

These hat frames may also be covered with fabric, embellished with jewels, and are the newest addition to our hat frames line. All hat frames on these sites are individually hand-blocked and you may choose various crowns and brims to create unique fashions by simply adding different crowns and brims. 

If a hat frame is not pictured e-mail me about the style you are looking for and every attempt to accommodate you will be made. I f you are looking for ready made hats visit my Hats of Distinction website.

Lastly all hat frames will be shipped parcel post within two business days of the order and payment receipt. If for any reason they cannot be shipped within that time period you will be notified and have the option of waiting or having your money refunded. Your purchases are appreciated and I look forward to your future business.   Also I know you have other choices and will work to continually earn your business. Thank you for visiting the site and have a great day.

Sincerely,

Kay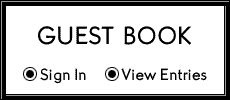 About FOSSHAPE(R)Hats by Kay's Art of Millinery

                     Contact us at 318 792-5757