Phone: 318-792-5757

E-mail  kaydurdenusa@aim.com 

or write Kay Durden 

P.O. Box 18664

      Memphis, TN, 38181   

Summer 2017 Workshop Registration Page 

Welcome to my website Buckram Hat Form-Shapes registration page by Kay's Art of Millinery. You may register for the upcoming hat making workshops below and be taken to a secure checkout page. Please keep in mind the two workshops run every other Saturday, have different fees and supplies that must be brought to the workshops.     

The workshops will be held Saturdays during June, July and August 2017. The address is 902 Cooper Street, Memphis TN 38104 and and is limited to 10 participants each Saturday(event). 

The covering workshop is $175.00 and includes 3 buckram hat frames.

1 round crown

1 pillbox crown

1 flat or curved brim. 

Hat frames must be chosen by participants and the numbers placed in the instruction from buyers section of Paypal when you register. The hat covering workshops are 8 hours (10AM-6PM) including a 1/2 hour lunch. The hat frames you choose will be brought to the workshop the day you attend. In order too successfully complete your hat frames the following items must be brought to the hat covering workshop by you.  

1.

1 yard of fabric for the outer hat covering of 2-pc brim/crown
2.

¼- ½ yard of lining fabric (black satiny type) for each crown or ready-made linings from Hatsupply.com 
3.

1 yard of black grosgrain ribbon for inner crown of each hat
4.

Matching thread for lining and outer covering 
5.

Scissors 
6.

Hand sewing needles
7.

Thimble
8.

Straight pins (round ball quilting pins are usually sharper) 
9. Small can of spray adhesive

10.

Several pictures of hat designs you would like to create
11.

Small portable sewing machine (if possible)
12.

Embellishments like flowers, pendants, horse hair or anything you feel will make your hat outstanding.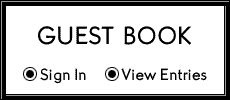 TO REGISTER CLICK THE LINKS ABOVE TO SEE DATES. ONCE YOU DECIDE ON A WORKSHOP, YOU WILL BE TAKEN TO A SECURE PAGE WHERE YOU MAY INPUT YOUR PERSONAL INFORMATION.

The fee for the fascinator workshop is $150.00 and includes one-on-one instructions, use of fascinator, traditional hat blocks, other tools necessary to block the fascinators and millinery wire. The hours are 2:00PM-7:00PM. 

The products you purchase listed below should make 6-8 fascinator hat frames or more depending on styles chosen. 

Following is the list of supplies you need to bring to complete your fascinator hat frames

(You may choose any color sinamay, matching thread and grosgrain; however the most popular colors sold are black, white and navy). 

1. 1 yard of black sinamay

2. 1 yard of white sinamay 

3. 5 yards of beveled black grosgrain ribbon 

4. 5 yards of white beveled grosgrain ribbon

5. Black thread  

6. White thread

7. Scissors 

8. Hand sewing needles

9. Thimble

10.

Straight pins (round ball quilting pins are usually sharper) 
11.Several pictures of fascinators you wish to create

12.

Small portable sewing machine (if possible)
13.

Embellishments like flowers, pendants, horse hair or anything you feel will make your hat outstand