Phone: 318-792-5757

E-mail  kaydurdenusa@aim.com 

or write Kay Durden 

P.O. Box 18664

      Memphis, TN, 38181   

Hello and welcome to the buckram introduction page.

On these pages you will find a large selection of buckram hat frames which are created from my collection of more than one hundred wooden crowns and brims blocks. Most of these hat frames are different from any others being offered and allow you to create unique designs.

To those new to the covering process; many milliners use buckram to make hats because they can be worn year round. In addition buckram frames are perfect for new milliners, those not having blocks, fashion accessory designers, costumers, those wishing to learn the covering process of hat making, and anyone interested in hats. These and all hat frames are considered unfinished because they lack outer coverings, linings... and embellishments for those wishing to add them. 

For those unfamiliar with buckram, it is a woven cotton fiber that has been stiffened. It can be molded into various shapes and is used in costumes and numerous other products. In this particular case we use wooden hat blocks, buckram, and other millinery supplies to create hat shapes. 

Buckram can be covered with almost any type of pliable fabric including feathers and other materials making it easy to cover, coordinate, and match wearing apparel. Many older vintage hats made using buckram still exist after more than 50 years. The hats on the covered hat pages will give you ideas of styles that may be achieved. Those extra ordinarily creative people can create their own unique designs or use these hat frames to make styles no one else has because most of the hat frames on these pages are NOT sold or produced by other milliners.

All the frames on the hat frame pages are individually hand-blocked and you may choose various crowns and brims to create truly unique fashions by simply adding different crowns brims. 

Hat frames will be shipped parcel post within two business days of the order and payment receipt. If for any reason they cannot be shipped within that time period, you will be notified and have the option of waiting or having your money refunded.  Thank you for visiting the site and I look forward to hearing from and serving you in the near future.

Kay 

BUCKRAM HAT FRAMES by Kay's Art of Millinery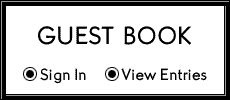 Kay Durden 

Millinery designer